Help support Loisaida United Neighborhood Gardens (LUNGS) and our work, which benefits community gardens and the neighborhood.
LUNGS arts and entertainment festivals are always free to attend, and we never charge participants for attending workshops or participating in youth or senior programs.
Donate with PayPal Giving Fund[1][2]:
paypal.com/us/fundraiser/charity/3105866
Or donate to LUNGS directly[2]: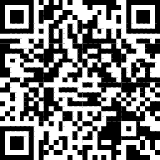 [2] What's the difference between donations made through the PayPal donate button and PayPal Giving Fund?
---
If Paying by Check
Please make checks payable to: 
Loisaida United Neighborhood Gardens Inc
Please contact us online or by email at info@lungsnyc.org to notify us that you're paying by check and we will then provide the mailing address. 
---
Loisaida United Neighborhood Gardens Inc is a 501(c)(3) nonprofit organization, incorporated in the State of New York in 2017. Donations to LUNGS are fully tax deductible under the law. No goods or services will be exchanged for your contribution.
---