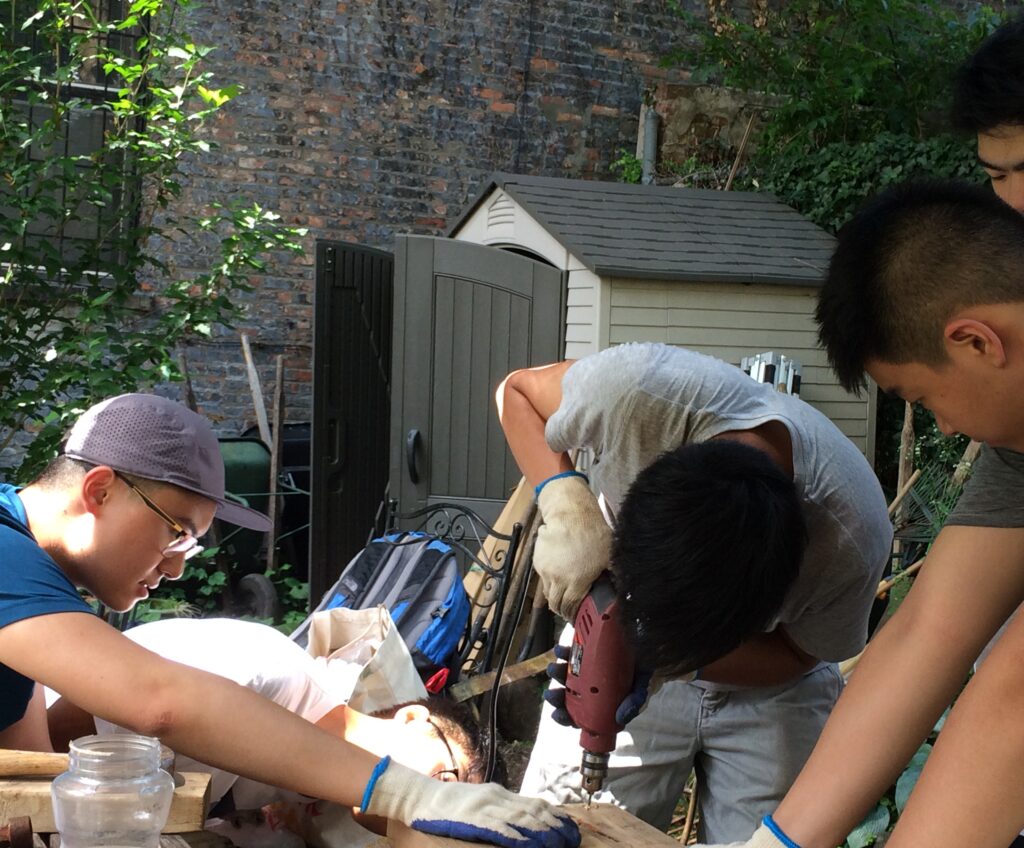 LUNGS Summer Youth Employment Program (SYEP)
2022 SYEP starts Tuesday, July 5, 2022 for six weeks.
Workdays: Friday, Saturday, Sunday and Monday.
10 am to 5 pm.
If weather interrupts our schedule we will adjust our workdays.
We will have 12 SYEP students and two supervisors available to help the community gardens in the Lower East Side and East Village complete their garden projects. We anticipate a very productive and enjoyable summer. Please let us know what projects your garden needs help with. Contact info@lungsnyc.org.
Since 2014, we've worked with New York City's Summer Youth Employment Program (SYEP) and the Chinese-American Planning Council to organize and supervise students in paid jobs as they work for six weeks in LUNGS community gardens. SYEP provides numerous health benefits for the students, as well as, giving them a hands-on immersive study in the science of sustainability. Students learn self-reliance and gain critical employment experience while working with other students and the volunteer gardeners. It also aids the community by getting needed projects completed in the gardens and encourages the cross-pollination of gardeners and youth.
---
The Living Classroom (TLC) and Senior Summer Camp
Though we've taken a pause due to the COVID pandemic, in 2018 and 2019, we offered two free educational programs in community gardens, one for kids and another for seniors.
The Living Classroom (TLC) is an environmentally based educational experience. Classes are run for six weeks and are free and open to elementary school students, Kindergarten through 5th Grade.
Senior Summer Camp consists of classes designed for seniors three days a week for six weeks, including free instruction in nutrition, movement and gardening.
Stay tuned, as we're working with community partners to bring summertime programming for kids and seniors back to the gardens in 2023.