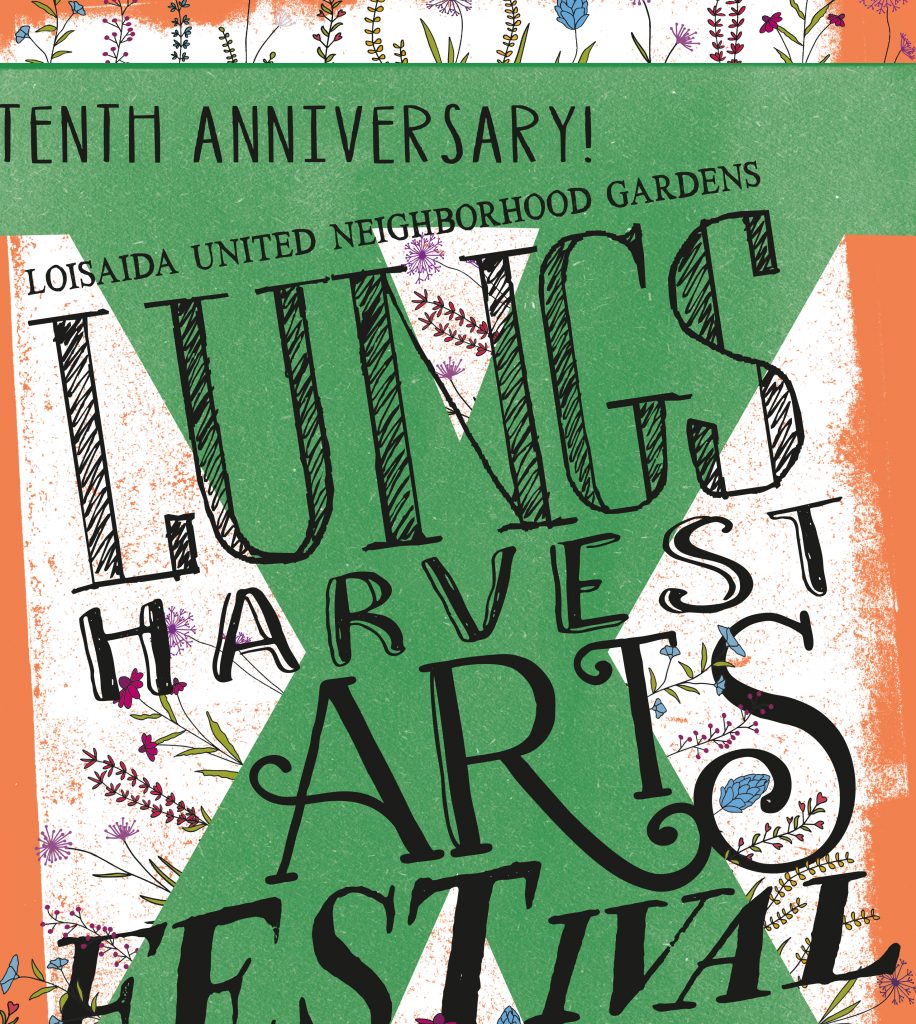 LUNGS Harvest Arts Festival – Ten Days of Celebration
Since 2011, the LUNGS Harvest Arts Festival has been closing out the community garden season with a multi-day celebration of art, music, poetry, puppets, workshops, theater, opera, dance, spoken word, drag performances and fun! And it's all FREE!
2022 Festival
Friday, September 23 through Sunday, October 2
Interested in contributing, performing or volunteering with the 2022 Festival? Email info@lungsnyc.org or contact us online.
---
2021 – The X Year!
Our tenth anniversary festival featured a wide variety of events for 10 days in more than 30 community gardens. As always, the Harvest Arts Festival reflects the variety, individuality and independence of each community garden, with a focus on showcasing local artists and performers, including:
Pinc Louds pinclouds.com
Dell'Arte Opera Ensemble – The Great Aria Throwdown dellarteopera.org
Mystical Garden Treasure Hunt
Jack Hardy Songwriter's Exchange
Midnight Radio Show – Original Sci-Fi Fairytales and Puppet Shadow Theatre
Vit Horejs's Czecholslovak-American Marionette Theatre
Isaac Miss Isaac
Therese Byrnes – Painter, Performance Artist, Writer, Activist
Baby Soda Jazz Band
Los Fascinates – Old School Salsa
Fiddler and the Crossroads – Irish/Cajun/Bluegrass Band
Elliott Sharpe
Tim Cusack's "I Ping the Body Electric"
Green Map's Walking Tours
Matthieu Eveillard meveillard.wordpress.com
Pete Margolis
Faith NYC – Felice Rosser, Nao Hakamada, Fin Hunt faithnyc.net/home
Mudball
Ray Santiago & Friends – Afro-Cuban Jazz
Chupacabras facebook.com/chupacabrasofficial
---
10th Annual LUNGS HARVEST ARTS FESTIVAL September 24 -October 3