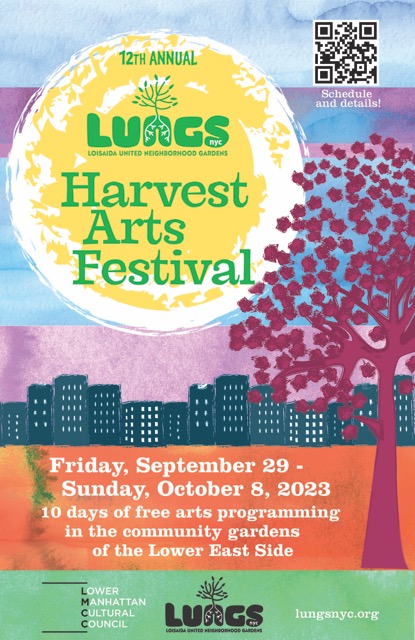 THE 12TH ANNUAL LUNGS HARVEST ATS FESTIVAL 2023 starts with an Opening Night Party, Friday, September 29, 6:30 pm and runs through Sunday, October 8, 2023.
OPENING NIGHT PARTY CANCELLED AND MOVED TO SATURDAY NIGHT (9/30) at La Plaza.
Community gardens throughout the Lower East Side and East Village will be participating.
Schedule changes to Saturday 10/7 & Sunday 10/8 >>
Outline of All Activities — quick OUTLINE & DIRECTORY of events, go here.
Entire Schedule — detailed version with all of the descriptions, flyers, and images, go here.