DeColores Community Yard and Cultural Garden, 311 E 8th St (between Ave B & Ave C)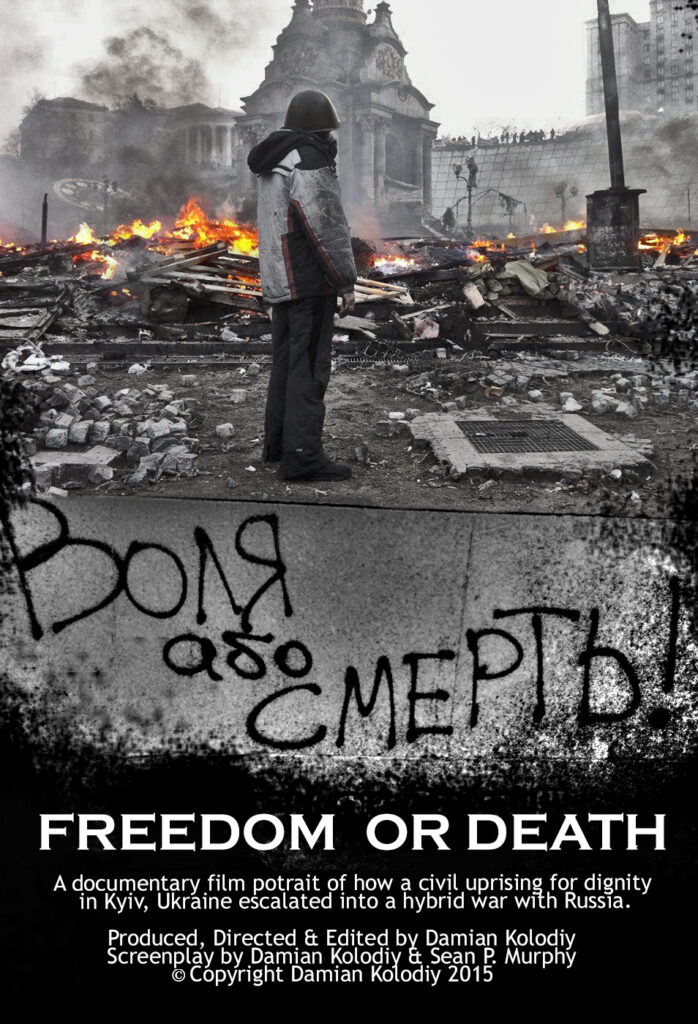 Mon 10/2, 7 pm. Film: "Freedom or Death" [DeColores]
A powerful and shocking narrative of the Ukrainian revolution and the beginnings of the war with Russia.
---
Green Oasis Community Garden, 370 E 8th St (between Ave C & Ave D)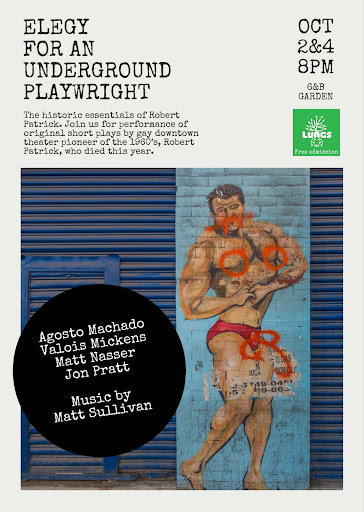 Mon 10/2, 8 pm. Theater: "ELEGY FOR AN UNDERGROUND PLAYWRIGHT" [Green Oasis]
The historic essentials of Robert Patrick. Join us for performance of original short plays by gay downtown theater pioneer of the 1960's, Robert Patrick, who died this year. Presented by Jason Trucco.
---