SONGWRITERS WORKSHOP
11:30 AM – 7 PM
DeColores Community Yard and Cultural Garden, 311 E 8th St (between Ave B & C).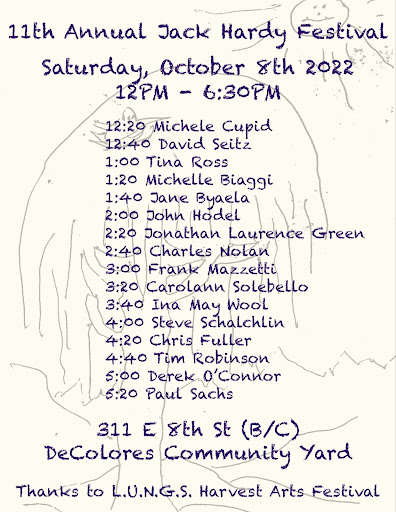 Jack Hardy was a lyrical singer-songwriter and playwright based in Greenwich Village, who was influential in the folk music scenes for decades. Hardy was as well-known as a teacher and mentor as he was as an artist. Songwriters gathered at his hallowed Houston Street apartment every week to play their latest (and usually unfinished) work, and to face criticism from Hardy and their gathered peers. Jack suffered neither egos nor nerves, and when the introduction to a new song got too long and/or apologetic from a songwriter, Hardy would bark, "Shut up and sing the song." Hardy passed away in 2011, but the Songwriters Exchange continues weekly. Come and hear this current crop of singer-songwriters.
---
BIRDING at M'FINDA KALUNGA
Noon – 3 pm
M'Finda Kalunga Garden, 179 Chrystie St. & Rivington St.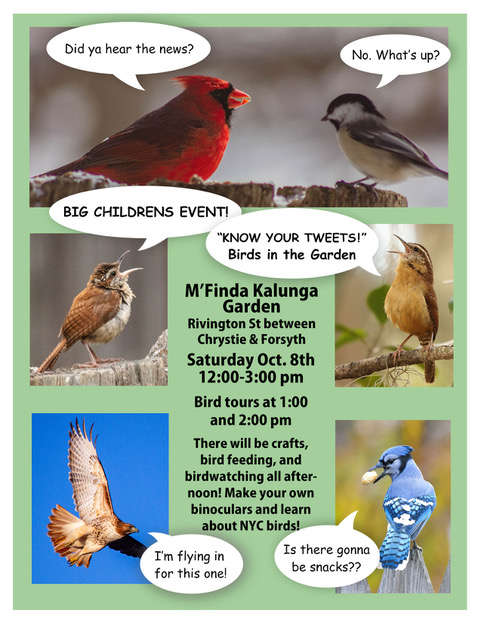 ---
I don't wanna work, wanna paint on the fence all day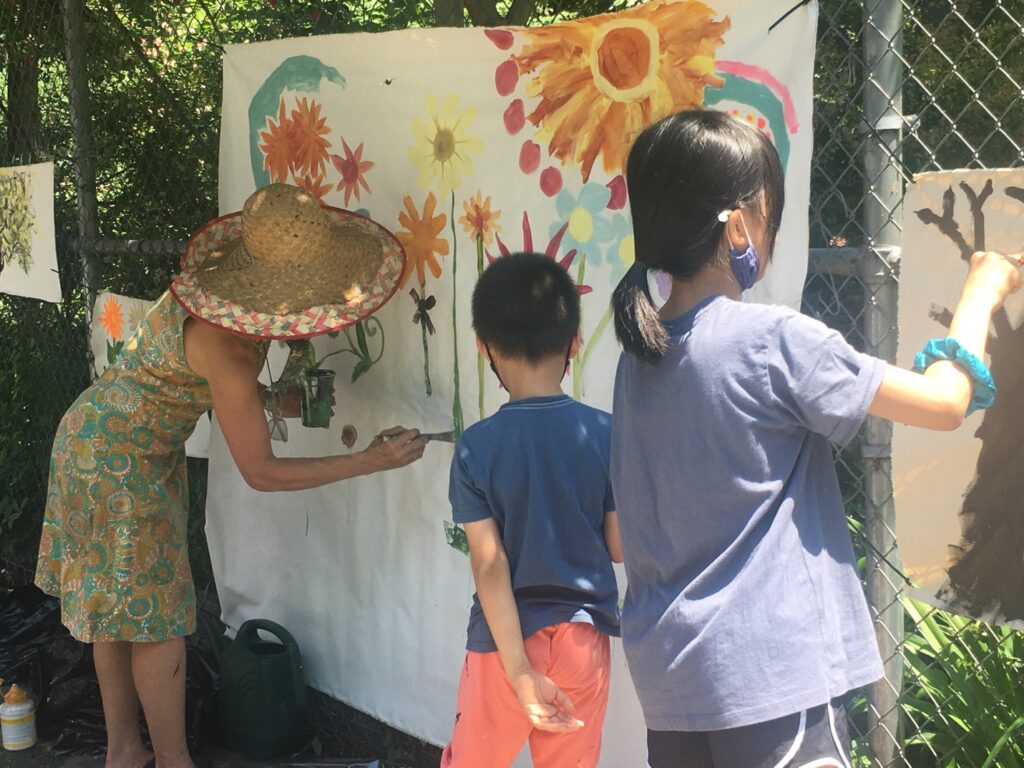 Paint your masterpiece at a garden near you
Calling all Artists
October 8 & 15, Saturdays 12–5 pm
Exhibit your work at La Plaza Cultural de Armando Perez Community Garden, 9th St & Ave C (southwest corner).
Artists who are exhibiting only must sit with their work while it hangs in the garden—LUNGS is not responsible for any damage or theft of exhibited work.
Live Painting — Bring your own brushes & paint🎨 & Enjoy the music. Live painting will be done on canvas attached to fence. Canvas supplied.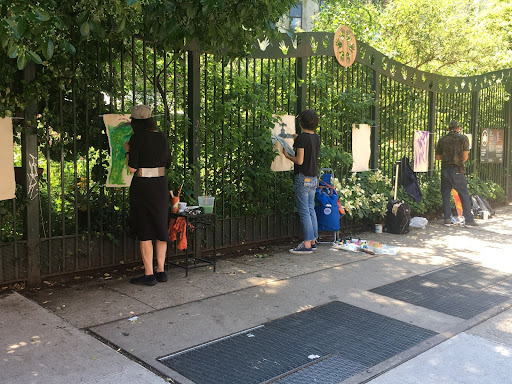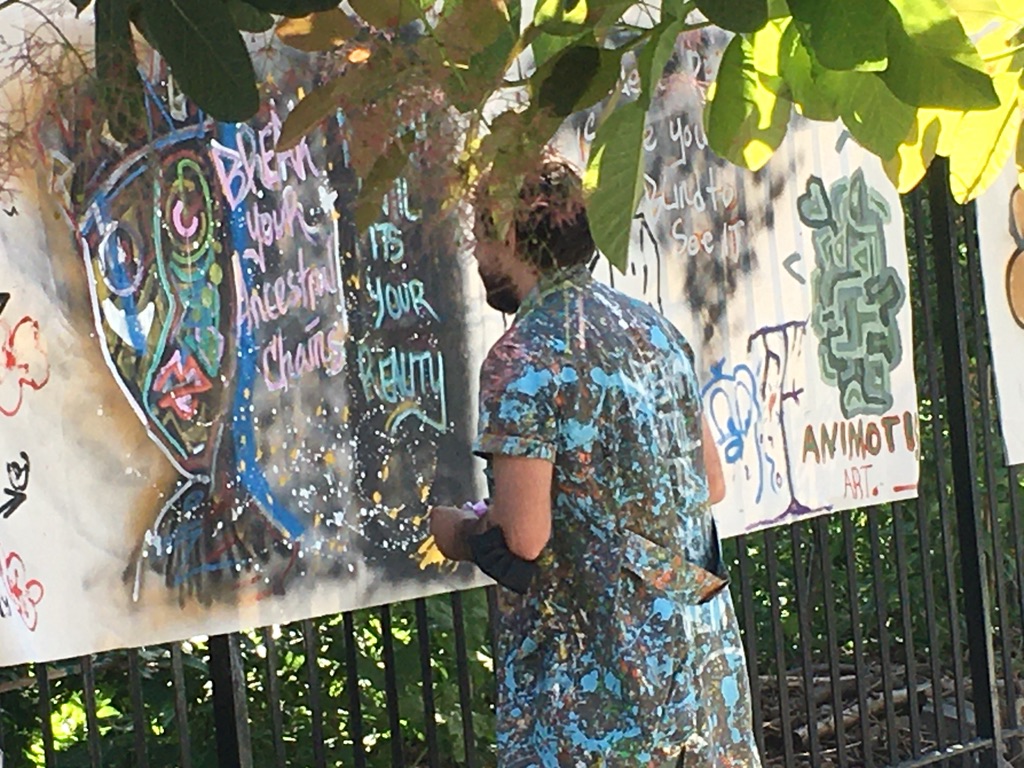 Come see works by: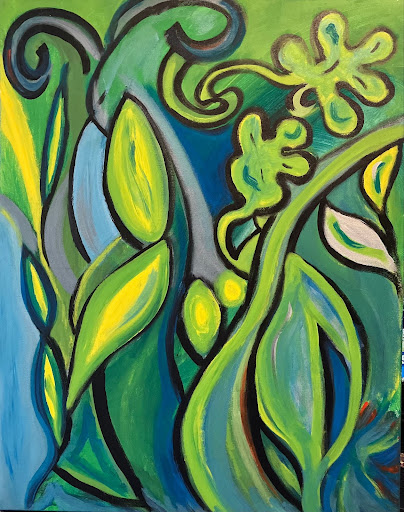 Eileen Doster, Everton Tsosie, Maria Negulescu, Michael Meade, Joel Handorff, Andrew Hockenberry, Lee Ruelle, Orange, and more.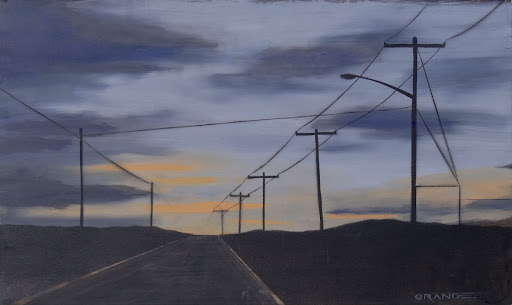 Orange: "My landscapes are derived from places that I photograph in my travels around New York City and the world."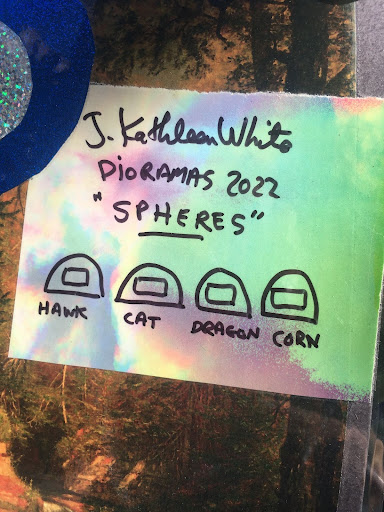 Visit the Dioramas by J. Kathleen White at 9th Street Community Garden, Ave C & 9th St.
---
Seed Giveaway
Noon – 5 pm. Saturdays and Sundays
LaGuardia Corner Gardens, 511 LaGuardia Place & Bleecker Street
We will be having a seed giveaway, with seeds of flowers and veggies gathered from our garden.
We will also be doing sun prints, if the sun cooperates. And our Butterfly expert, Johannes, may also be tagging and releasing monarch butterflies, getting ready for their trip to Mexico.
---
KIDS GARDEN DAY
Noon to 5 pm
El Jardin del Paraiso, E 4th St (between Ave C & D).
TOY MAKING WORKSHOP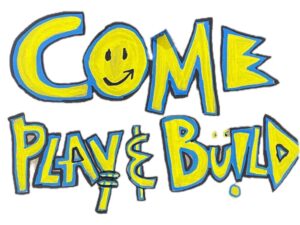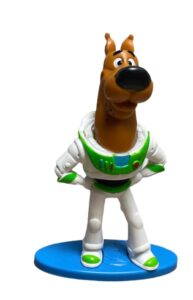 BRING Your old and broken toys and make them into new.
Drop Off your broken toys at LaPlaza Cultural 9th St & Ave C.
Sonny & Sara reinvent timeless characters and cherished heroes into new, one-of-a-kind friends and legends. You are invited to get creative and build your own creations out of up-cycled toys!
Son Pecadores 1 pm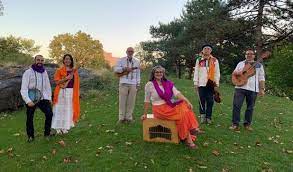 Son Pecadores is a collective of jaraneros based in NYC, dedicated to learning and promoting son jarocho music on the East Coast. Son jarocho is a style of folk music and dance mainly from the state of Veracruz, in the Gulf of Mexico. It represents a blend of musical and cultural elements of indigenous, Spanish, and African origins.
Somos un colectivo de jaraneros y bailadores establecidos en la ciudad de Nueva York, dedicados a aprender y promover el son jarocho en la costa este de los Estados Unidos.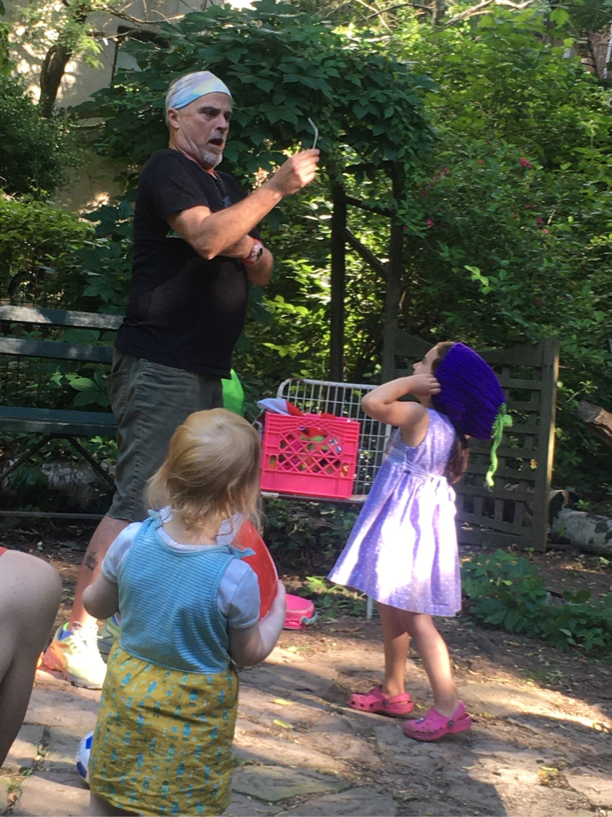 Show Up Kids! 2 pm
This fresh twist on the traditional kids' show blasts off into unknown comedy zones when Pete enlists the Audience to help write, design, and Direct it. What could possibly go wrong?
Razzle Dazzle Magic Show 3 pm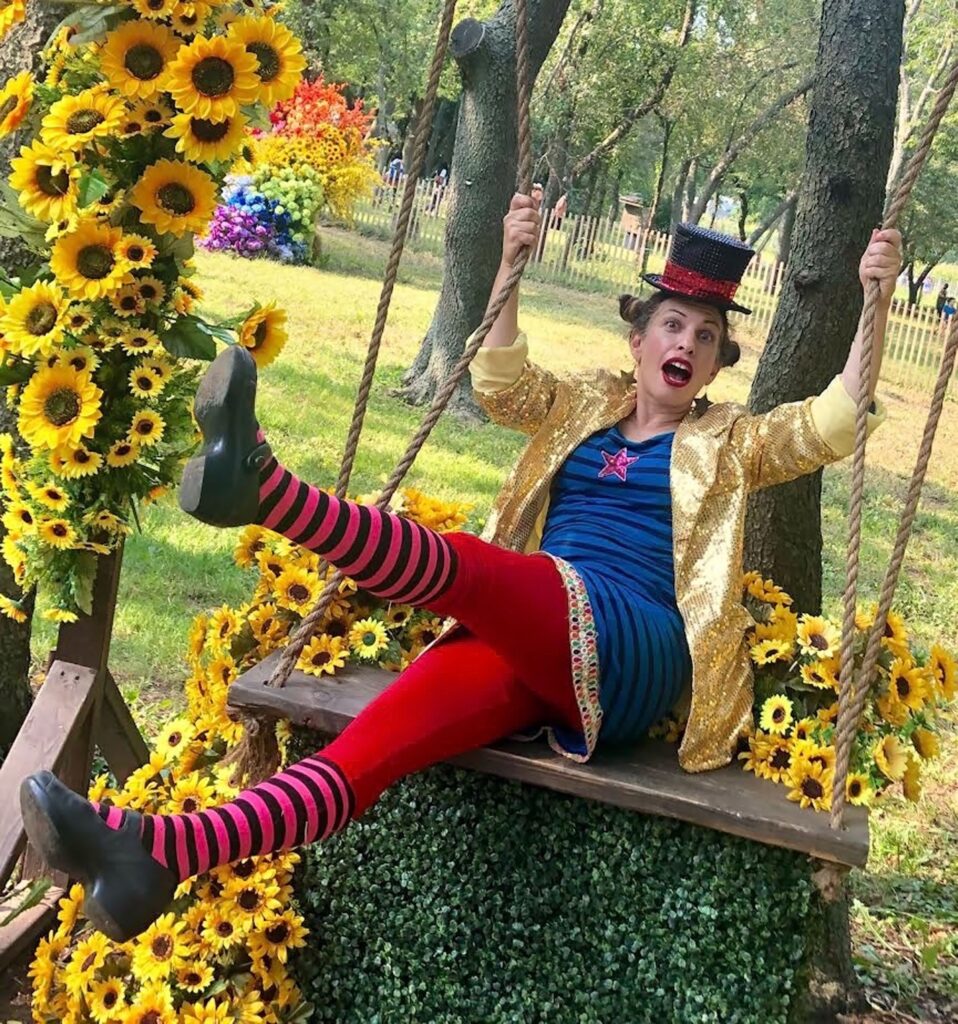 Razzle Dazzle is Tanya Solomon, a magician and clown performing in New York for over a decade.
Czechoslovak American Marionette Theatre 4 pm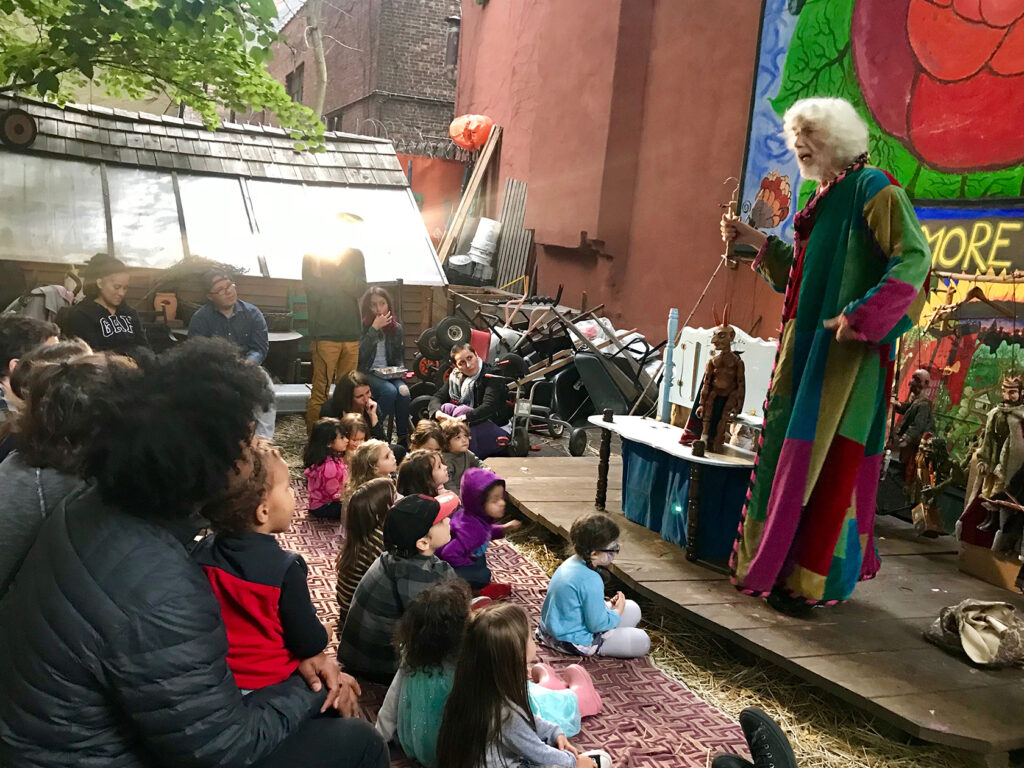 The irreverent storyteller Vít Hořejš re-tells classic Czech and Slovak fairy tales from his socially-distanced Upstate refuge. Co-starring guest-musicians from across the globe.
---
WORKSHOPS at La Plaza Cultural
12–5 pm
La Plaza Cultural de Armando Perez Community Garden, 9th St & Ave C (southwest corner).
Yoga with Felicia Reich 12 pm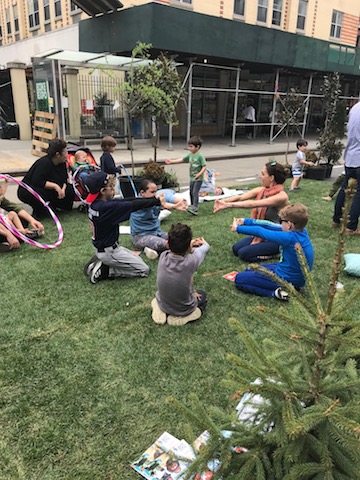 ---
BioBus 12–3 pm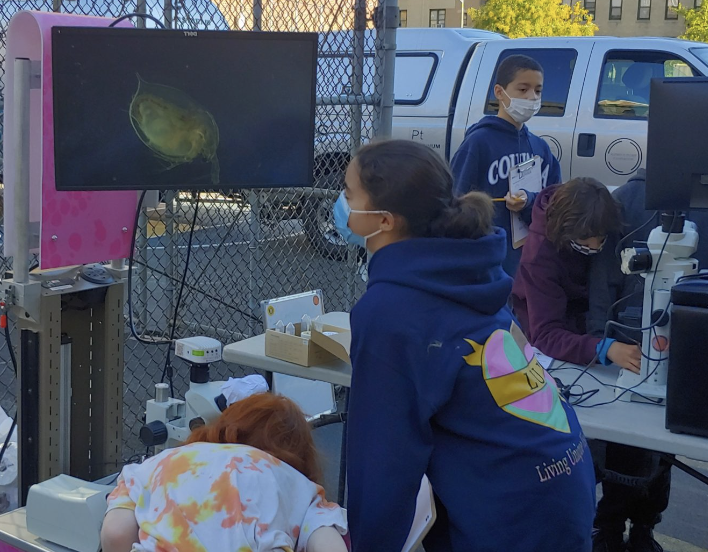 BioBus is a non-profit organization that provides hands-on, informal science learning to students excluded from the scientific community due to factors such as race, gender, economic status, and physical access.
Loisaida Center: "Ecolibrium" 1–4 pm
Environmental Justice through Climate Science Literacy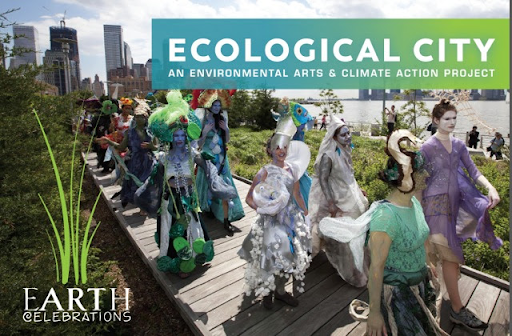 ---
Earth Celebrations 1–3 pm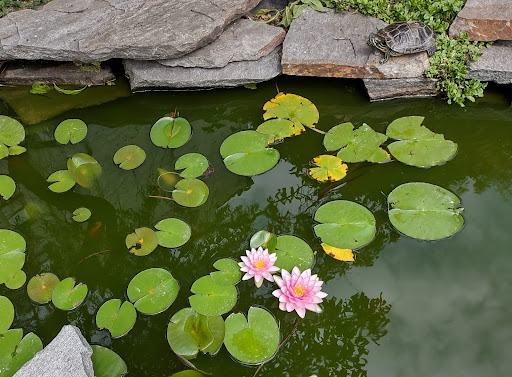 ---
Herbal Class with Noreen Kelly 2 pm
---
6B Harvest Festival
Noon — 7 pm
6&B Garden, Ave B & 6th St.
CHUPACABRAS 6 pm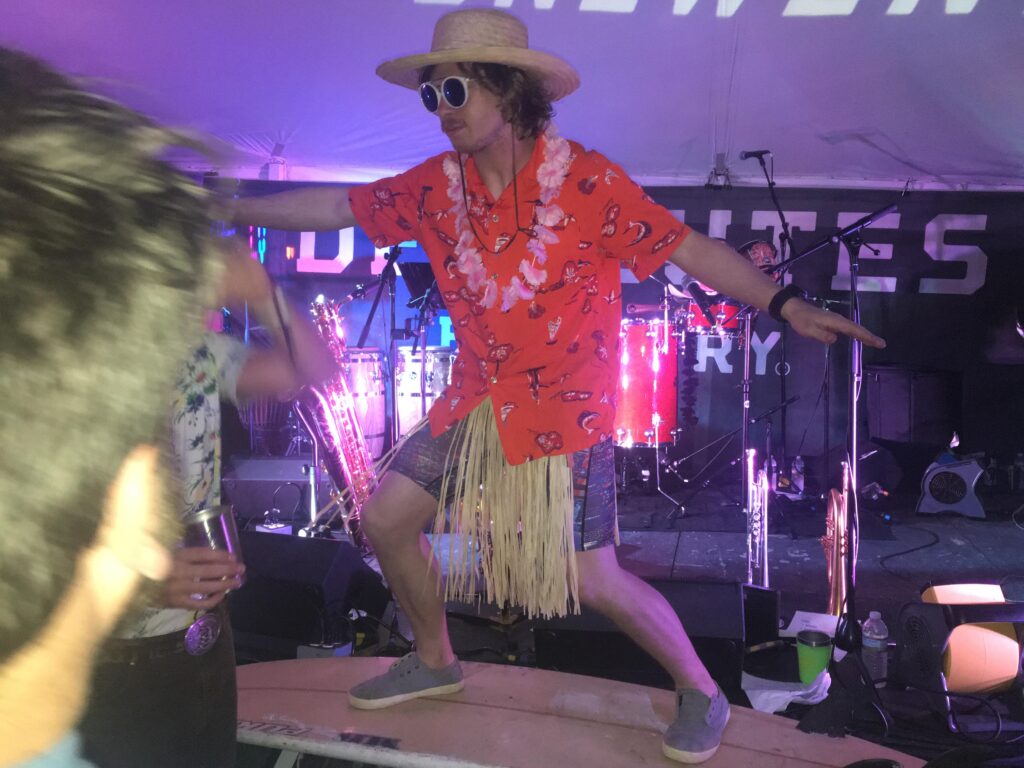 We are CHUPACABRAS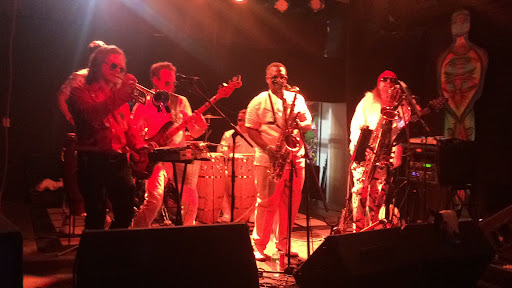 Transcending time and space, we welcome you to the other side of reality. Journey with us on this distinct experience. Weaving old-school surf rock with funk and ruminations of psychedelic flavors.
One night with Chupacabras is enough to ignite dancers to delight, releasing young and old on a transformative exotic trajectory. A seven-piece band of brothers, Chupacabras peppers Afro-Cuban beats with jazz, rock and a captivating stage presence, inspiring audiences to move, love and live like never before. You'll be glad you came!
---
Noon to Moon Fundraiser
12 – 7 pm
El Sol Brillante, 522 E 12th St, between Ave A & B.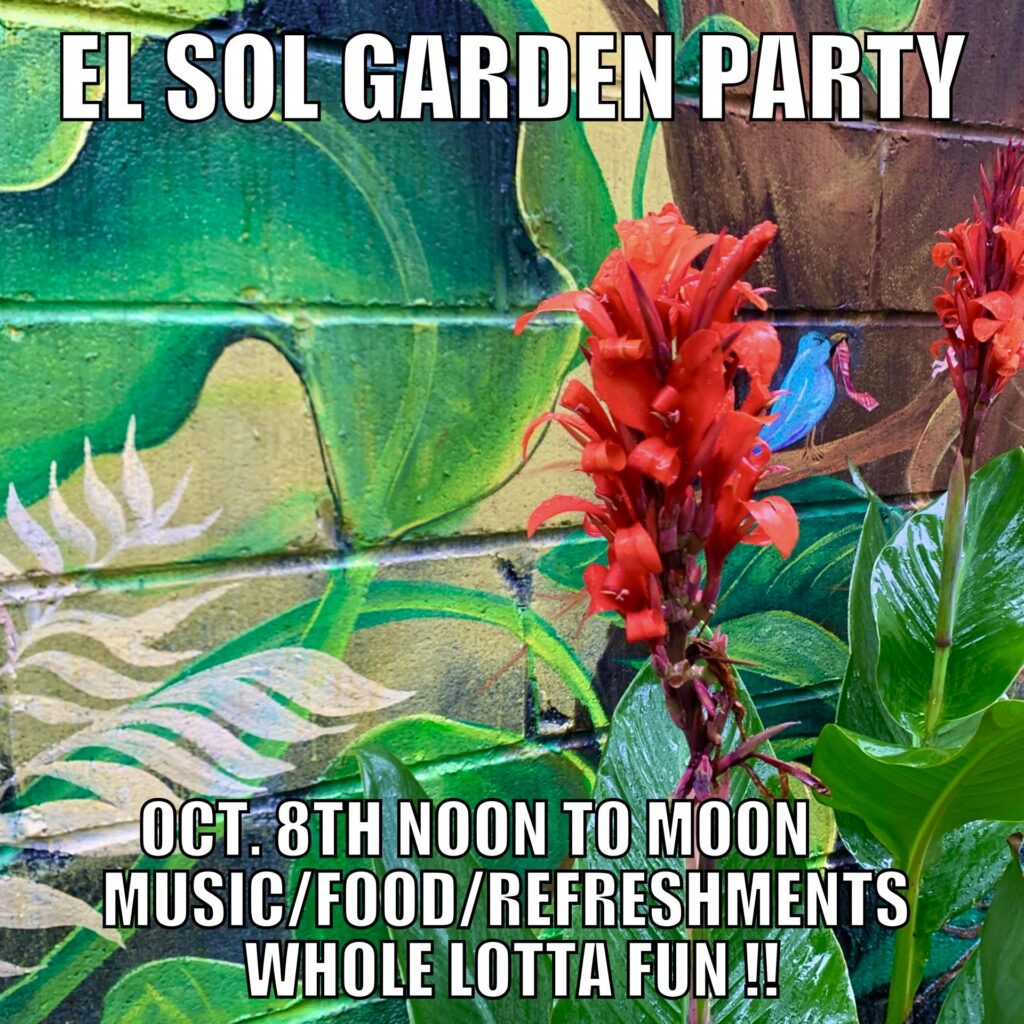 Music starts at 1 pm.
The Vigilantes
Soul Rebel
Faith NYC
Ray Santiago
---
Arts for Art presents Jazz
1–5 pm
First Street Green Art Park, 33 E 1st St.
1:30 pm. KB & Trio Band
​Karen Borca—bassoon / Hilliard Greene—bass / Jackson Krall—drums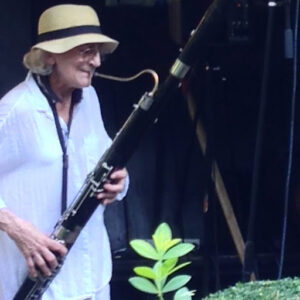 ---
2:30 pm. Knife & Rose
Patricia Nicholson—poetry, dance / Ellen Christi—voice / Jean Carla Rodea—voice / TA Thompson—drums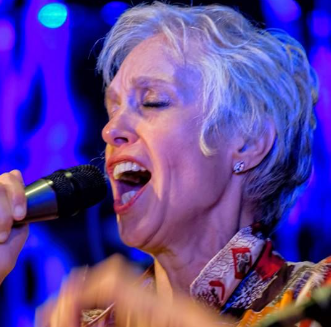 ---
3:30 pm. Warrior of Light
Djassi Dacosta Johnson—dance / Shayna Dulberger—bass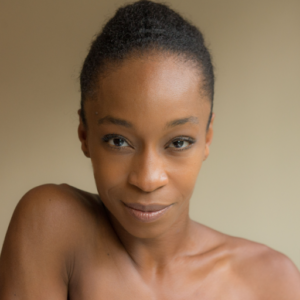 ---
4 pm. Ava Mendoza & Mike Baggetta Duo
Ava Mendoza—guitar / Mike Baggetta—guitar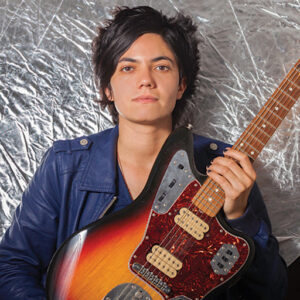 ---
Cell Phone Photo Workshop With George Hirose
3–5 pm
Carmen's Garden, 117 Avenue C (between 7th & 8th Streets).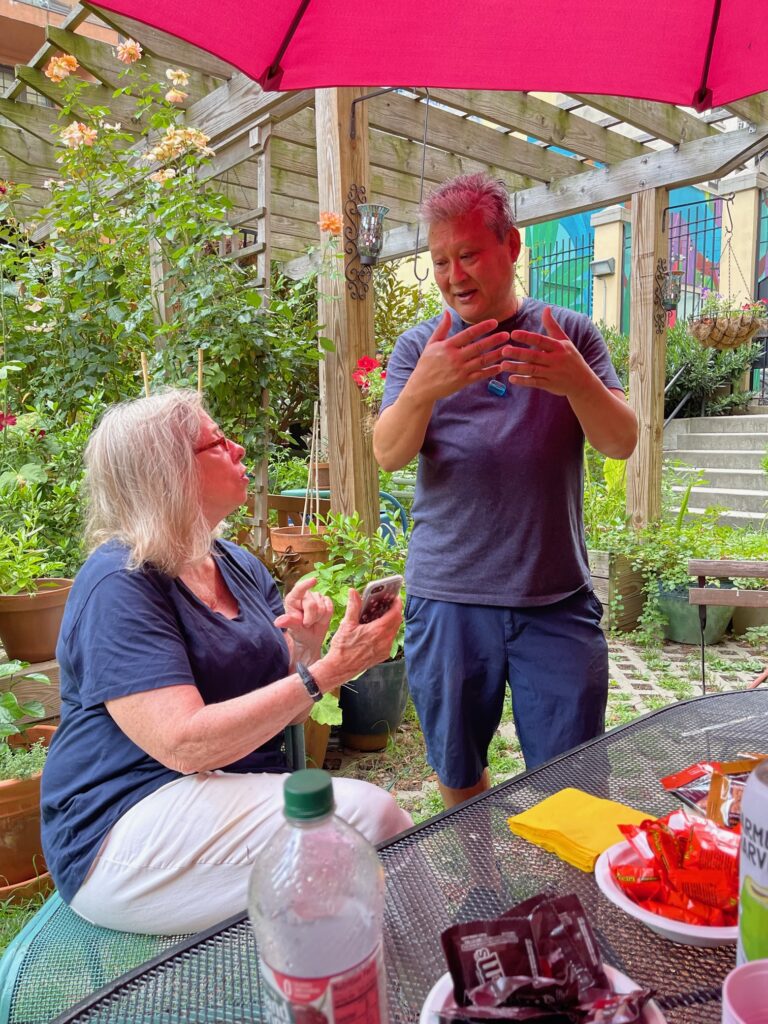 ---
PARTY at Siempre Verde Garden
4–6 pm
Siempre Verde Garden, 181 Stanton St.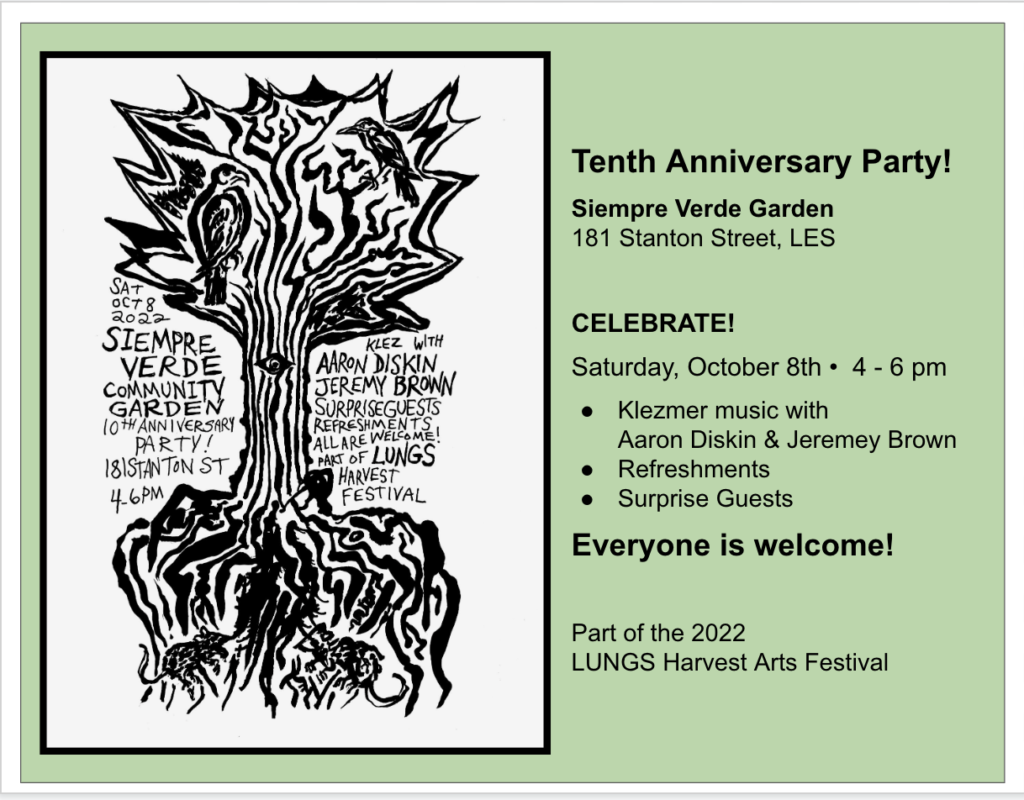 ---
OLD SCHOOL Salsa
4–8 pm
9C Garden, Ave C & 9th St.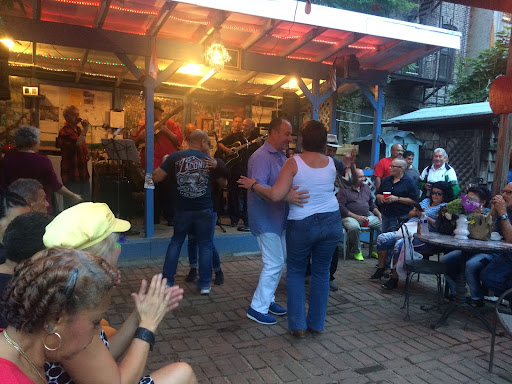 Music by "Cuarteto Los Primos"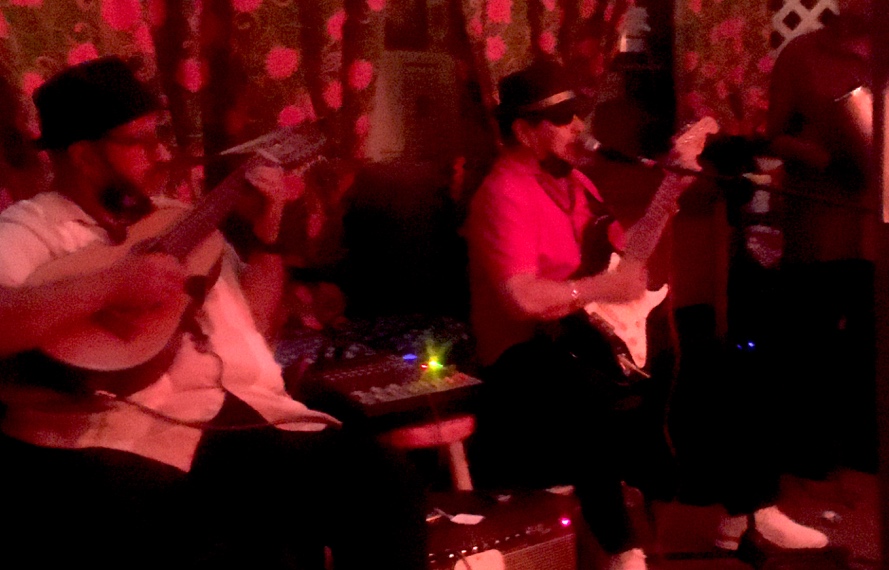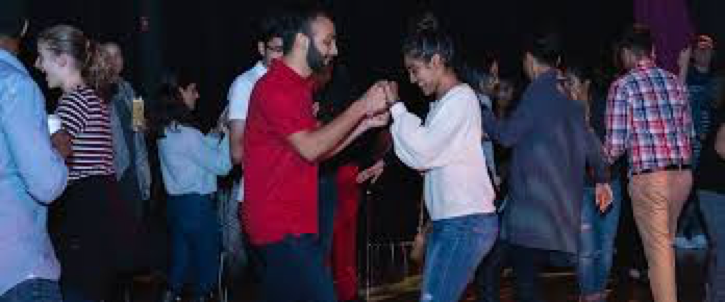 ---