Events at the Elizabeth Street Garden
Tai Chi
10–11 am Free and Open to all.
Elizabeth Street Garden, between Spring St & Prince St.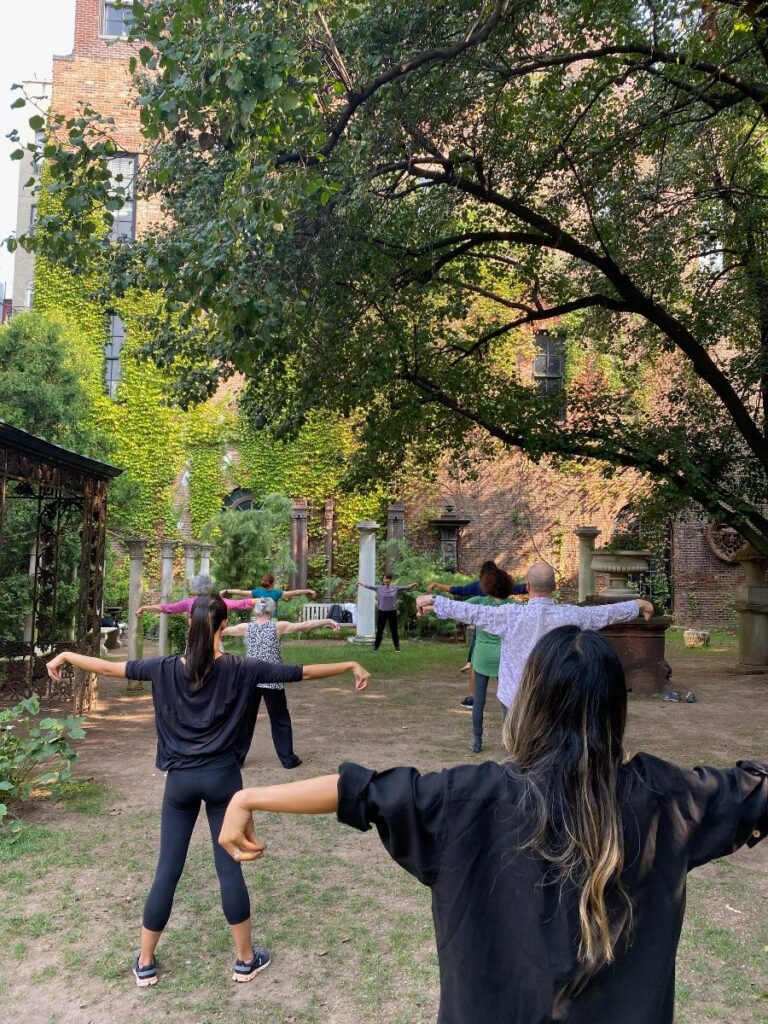 ---
A Letter-Writing Event
12–3 pm.
Writing letters to loved ones. All letters submitted to the box will be stamped and mailed. A project by Xiaoyin Xie, supported by the What Can We Do? micro-grant from A4.
---
5:30 – 7 pm.
Think!Chinatown Garden Concert
Join us for a magical evening filled with opera and strings at Elizabeth Street Garden. MeeMee Chin 陳美美 will perform a selection of Cantonese opera arias accompanied by friends from the Mencius Society for the Arts.
Artist bios:
MeeMee Chin 陳美美 began her Cantonese Opera journey in 2004 as a way to support the oldest Opera Club in Chinatown, Manchee Benevolent Association. At first it was something for her to fill her Saturdays but it soon became a deep passion as she found her voice.
Sam Chan 陳偉正 is a Toishan Chinese multi-instrumentalist. Sam has practiced Cantonese opera music over 20 years, studying with Guangxi folk musician Lin Chetao 林湛濤 and Guangdong Music Conservatory master Chen Qizhan 陳其湛.
Julie Tay 鄭杏兒 began studying Cantonese opera in 1990, formally in the sheng role under grandmaster Luo Bincao 羅品超. She studied yangqin with Foshan folk master Zhaopuqin 趙樸欽 and as of 2001 pursued advanced practice with virtuoso (Mencius co-founder) Xiao Xiannian 蕭先念.
Mei Chaoming 梅超明 was first drawn to the sound of traditional music as a child watching the wedding & funeral processions; he taught himself the saxophone initially as an escape from tedious farm chores. Mei has been playing professionally in New York City for about 15 years.
INTERWOVEN is an intercultural ensemble which celebrates and integrates traditional Asian music and Western classical music through performing, commissioning, and recording contemporary works. Exploring the time-honored soundscapes of Asia and Europe, INTERWOVEN weaves together musical and artistic threads that represent diverse origins, traditions, and materials to create something holistic. By intertwining unique Asian perspectives and aesthetics into its artistic and organizational work, INTERWOVEN encourages union between various American communities through the Asian culture's emphasis on organic inclusion and harmony; a principle that is needed in this time of division.
---
Seed Giveaway
Noon – 5 pm. Saturdays and Sundays
LaGuardia Corner Gardens, 511 LaGuardia Place & Bleecker Street
We will be having a seed giveaway, with seeds of flowers and veggies gathered from our garden.
We will also be doing sun prints, if the sun cooperates. And our Butterfly expert, Johannes, may also be tagging and releasing monarch butterflies, getting ready for their trip to Mexico.
---
International Food Day
Campos Community Garden, 644 E 12th St (between Ave B & C).
Noon – 5 pm. Come get a taste of the world.
5 pm. OPERA: "Songs of Love"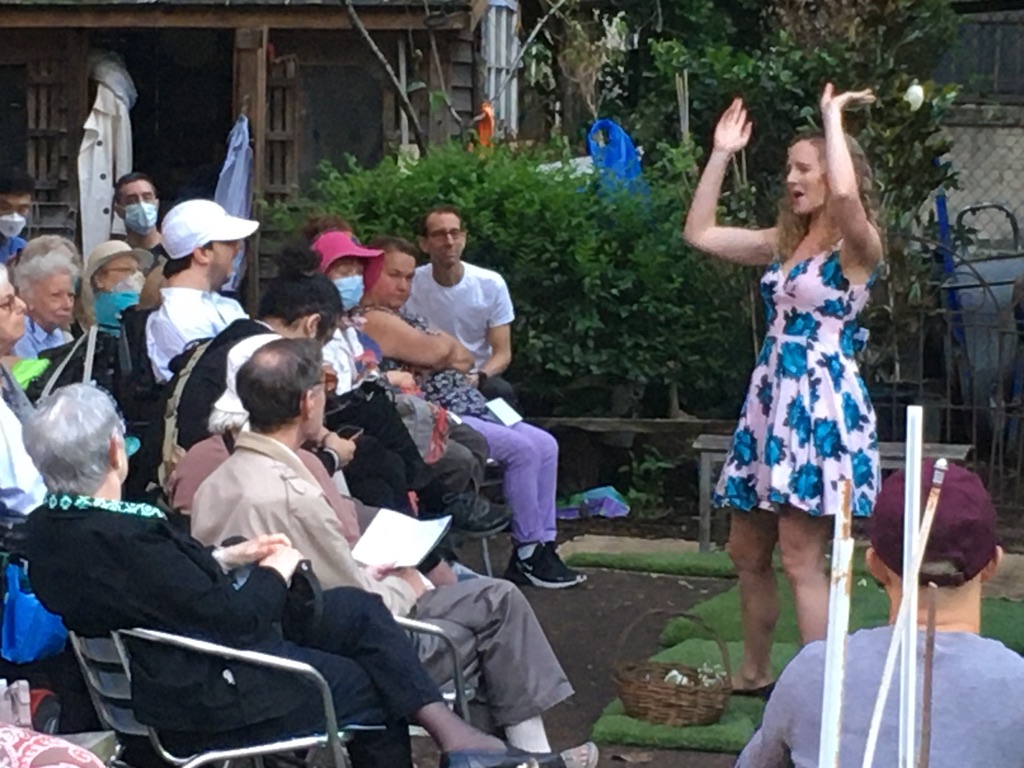 dell'Arte Opera Ensemble presents 'Songs of Love'….
4 singers perform classic repertoire with keyboard accompaniment.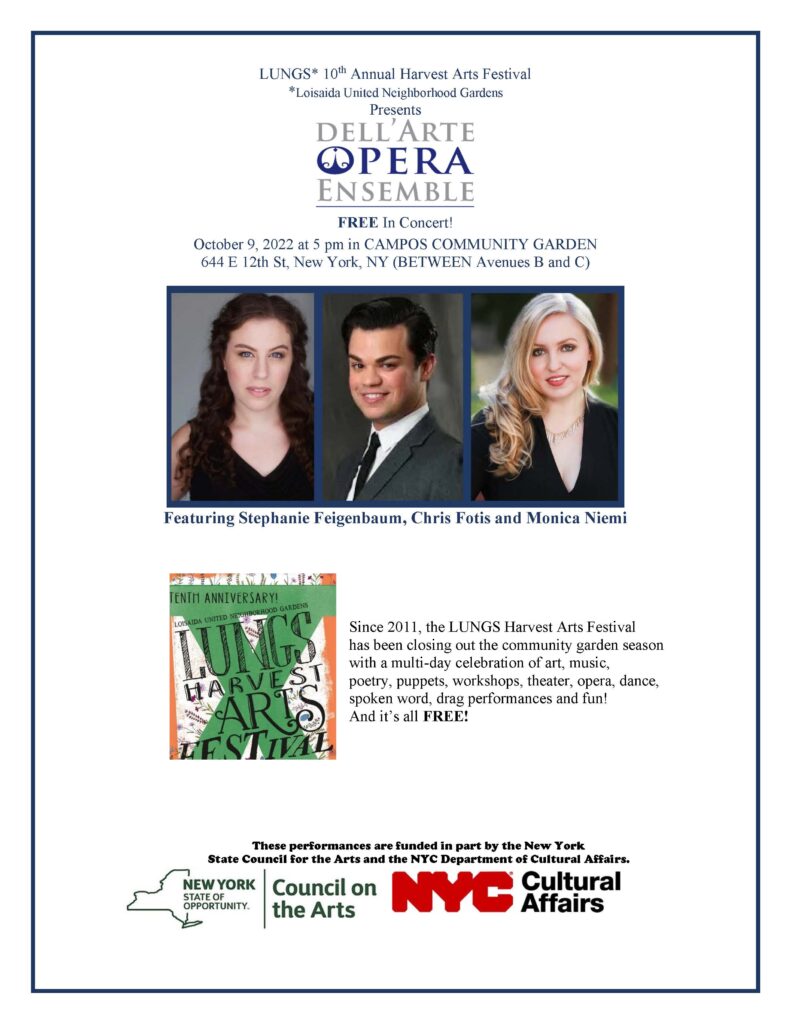 ---
Bokashi Composting Workshop with Shig Matsukawa
1–3 pm
Down to Earth Garden, 546 E 12th St, corner of Ave B.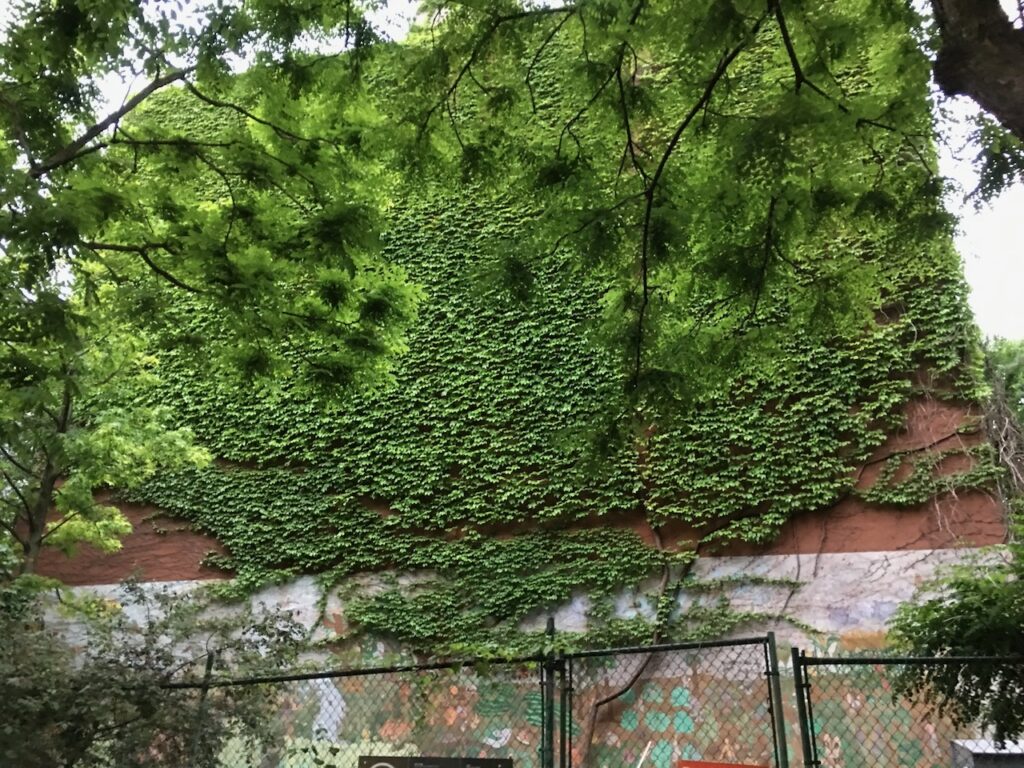 Discover the basics of the bokashi method of fermenting all food waste, and make the bokashi fermentation starter (the bokashi sprinkle and the bokashi spray). See how we use fermented food waste to amend soil or to produce compost.
---
Arts for Art presents Jazz
1–5 pm
First Street Green Art Park, 33 E 1st St.
12 pm. MiM Music Workshop for Young Musicians w/Instruments.

Led by William Parker​​

1:30 pm. Lee Mixashawn Rozie

Lee Mixashawn Rozie—reeds, flute

2:30 pm. Chen / Carter / Williams

Che Chen—percussion, homemade instruments / Daniel Carter—reeds, flute, trumpet / Chris Williams—trumpet

3:30 pm. Sokolov-Gonzalez / Rosenbloom

Raina Sokolov-Gonzalez—voice / Mara Rosenbloom—keyboard

4 pm. Jason Kao Hwang

---
Music with Pinc Louds
2 pm
at La Plaza Cultural de Armando Perez Community Garden, 9th St & Ave C (southwest corner).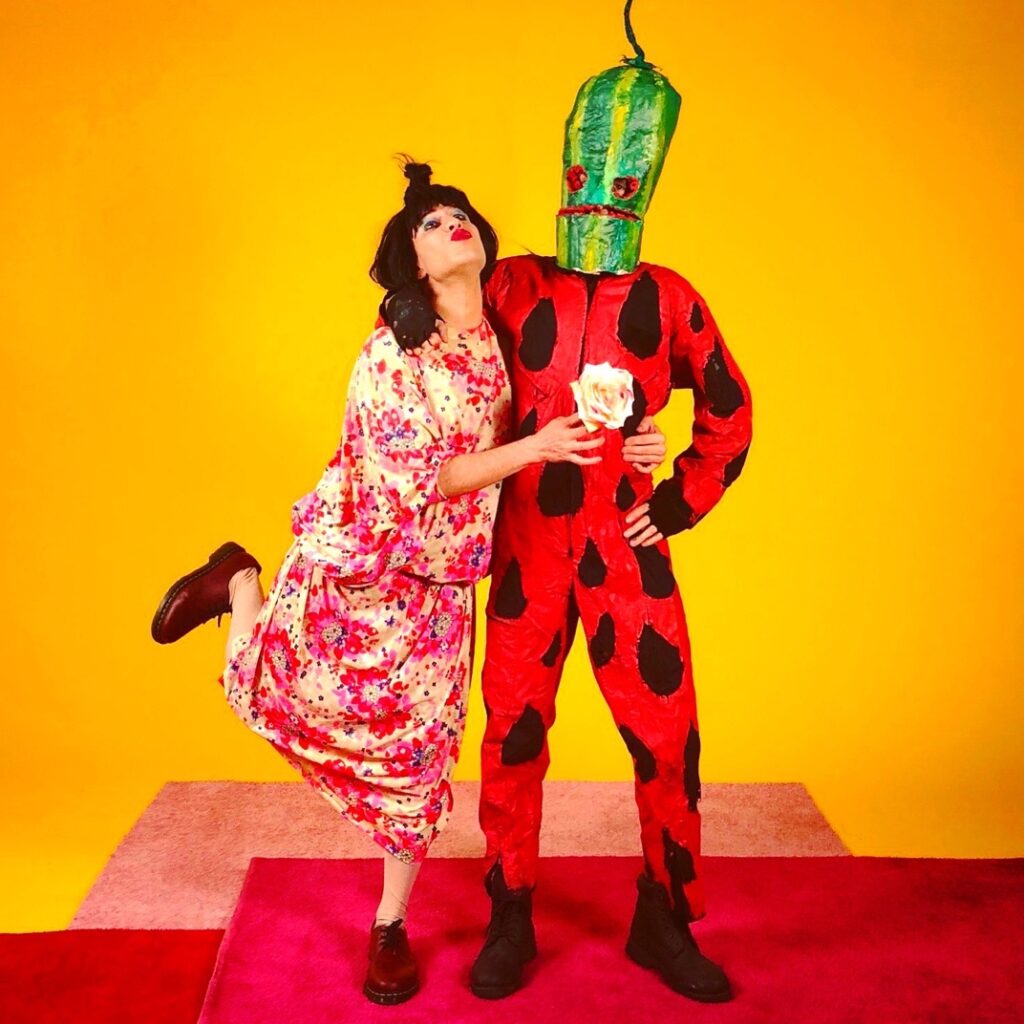 "NYC's best imaginary band" — The Village Voice
---
Poetry "No Time Limit"
3 pm
DeColores Community Yard and Cultural Garden, 311 E 8th St (between Ave B & C).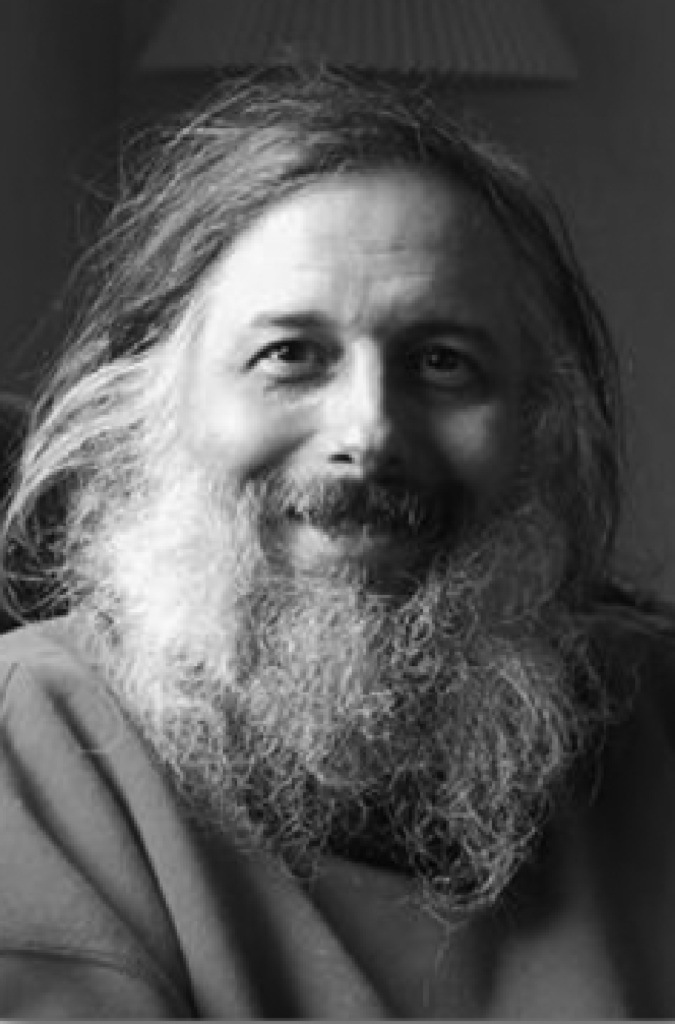 "No Time Limit" with Lydia Cortez, Emmy Hunter, Jim Fletcher, Mike Topp, Jeffrey C. Wright, Alexandra Tatarsky, David Sofaer hosted by Sparrow.
---
Events and JAZZ at Green Oasis
3–9 pm
Green Oasis Community Garden, 370 E 8th St (between Ave C & D).
3 pm. Pop Up Fashion Show, Tea party
Featuring clothing from City Kids & Gemo Gemo.
Medical herbal tea sponsored by "A Farm For All."
4:30 pm. ELLIOTT SHARP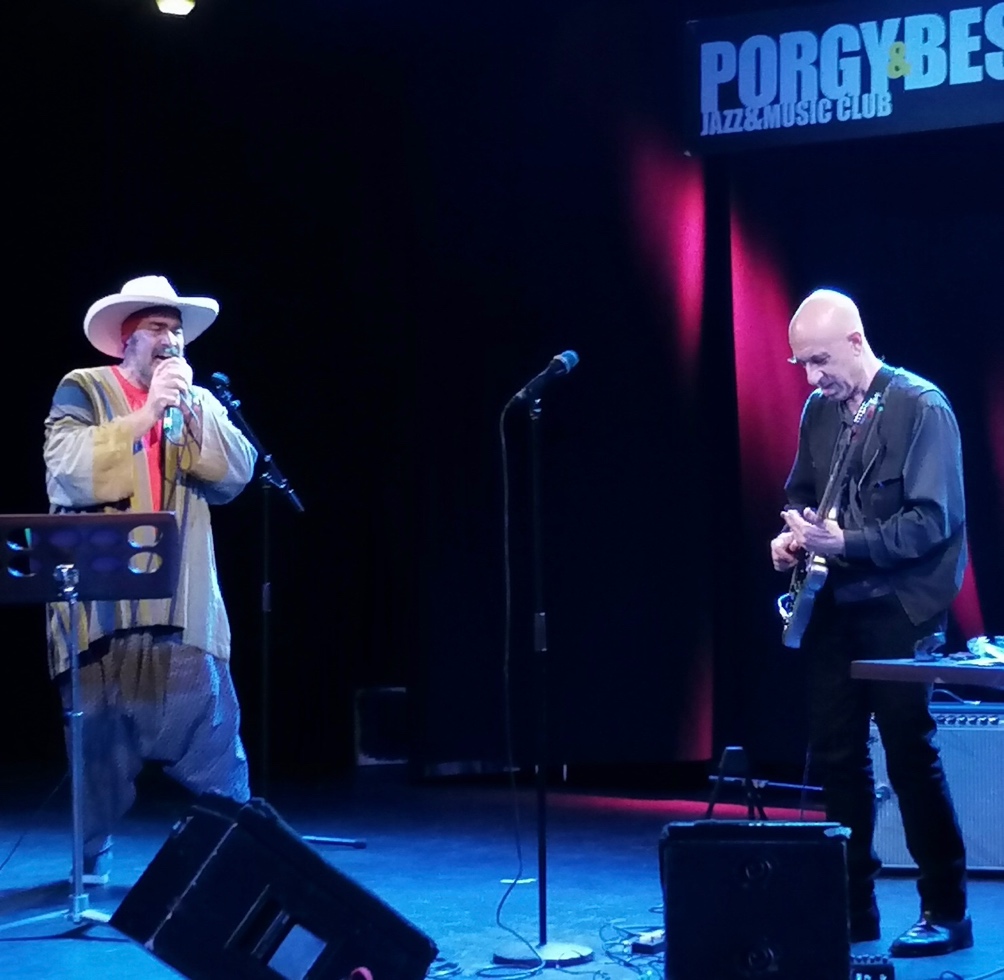 FOURTH BLOOD MOON: ERIC MINGUS & ELLIOTT SHARP
Longtime collaborators, Mingus and Sharp have worked together for decades in a dizzying variety of musical situations culminating in their distinctive duo project Fourth Blood Moon in which they create a mashup of poetics, electronica, blues, opera, improvisation, funk, and the cosmic. They will be performing songs from their latest album on zOaR, Songs From A Rogue State with Mingus on vocals and E# on guitar and laptop.
5:30 pm. Tyler Bullock Trio
Tyler Bullock II is a New York-based jazz pianist, composer, and arranger making his way into the city's musical landscape while studying at the Juilliard School.
Through its unamplified 88 keys, Tyler sees endless possibilities for freedom and the potential to form a connection with his audiences. In his playing, listeners will hear his unique voice that is rooted in the language of the jazz masters, as well as, bridge to the future.
6:30 pm. MamaJama
With Rie Yamaguchi-Borden, vocals, Steve Nelson, guitar and Neal Caine, bass.
8 pm. Faith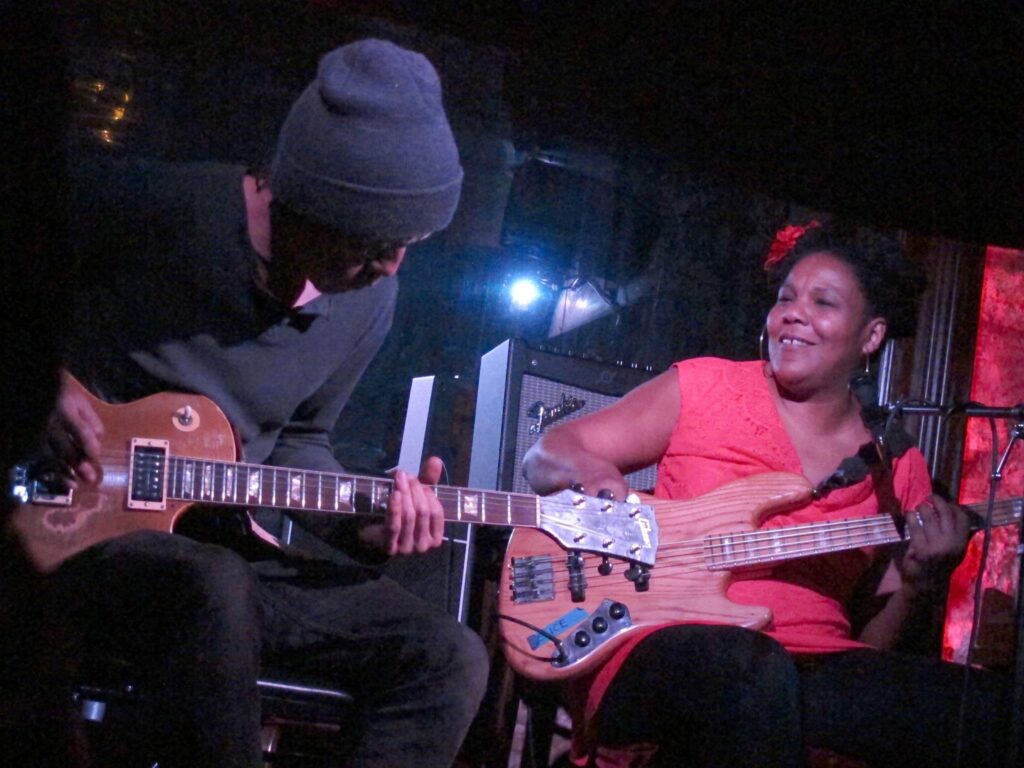 Faith has formed a musical style, "Unlike virtually any other sound out there" (J. Lien — CMJ).
"If Nina Simone had a power trio with a rock/soul and reggae flair, it would sound something like this" (Doug DeFalco, Talent Buyer, Southpaw).
Felice Rosser "Sings in a voice both plangent and wailing" (New York Times).
With sweet and powerful guitars from Nao Hakamada and funky polyrhythms from drummer Paddy Boom (x-Scissor Sisters), Faith has developed an immensely colorful sound.
"… tunes that are not rock, not funk, not r&b, so much as deeply soulful tone poems back by multiculti dream pop" (Village Voice).
---