Tai Chi
10–11 am Free and Open to all.
Elizabeth Street Garden, between Spring St & Prince St.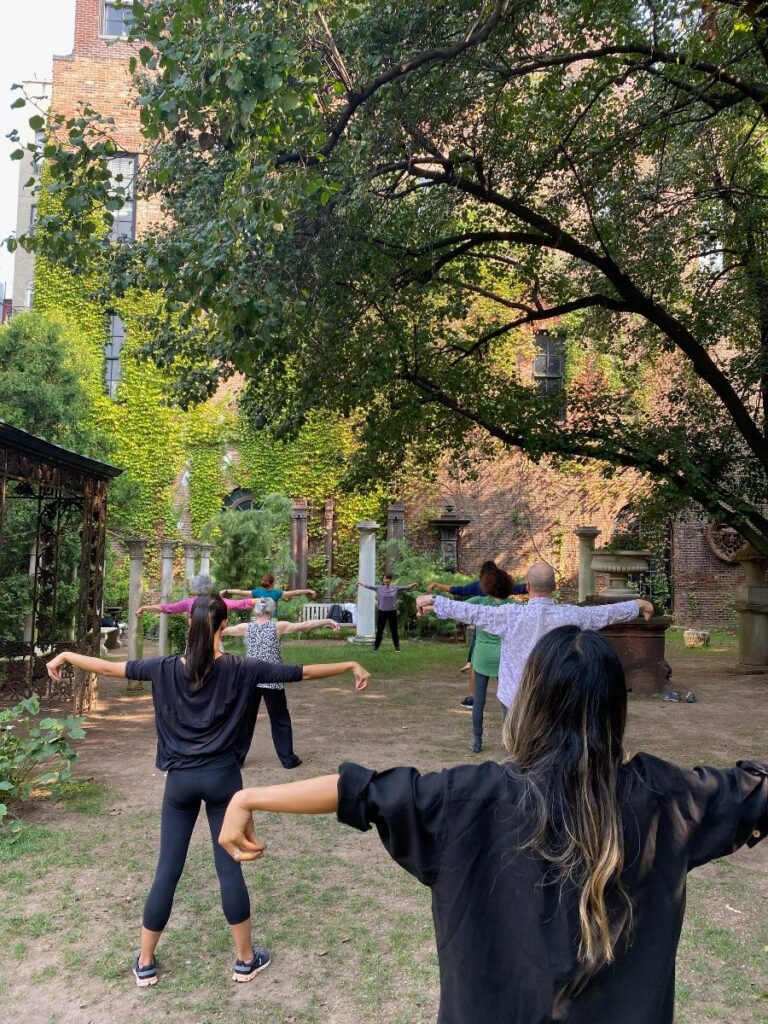 ---
Botanical Mini Pumpkin Decoration Workshop with Local Artist Kuki Go
12–4 pm
El Sol Brillante, 522 E 12th St between Ave A & B.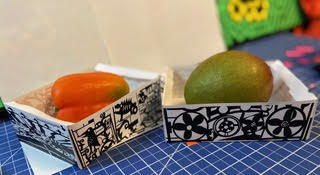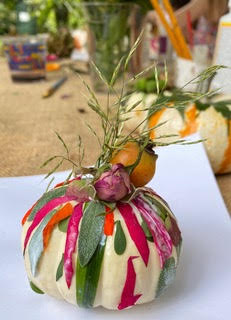 We'll take participants for a tour at El Sol Brillante and select and recognize, leaves, flowers and plants from the garden to decorate mini pumpkins.
---
Seed Giveaway
Noon – 5 pm. Saturdays and Sundays
LaGuardia Corner Gardens, 511 LaGuardia Place & Bleecker Street
We will be having a seed giveaway, with seeds of flowers and veggies gathered from our garden.
We will also be doing sun prints, if the sun cooperates. And our Butterfly expert, Johannes, may also be tagging and releasing monarch butterflies, getting ready for their trip to Mexico.
---
Bokashi Composting Workshop with Shig Matsukawa
1–3 pm
Down to Earth Garden, 546 E 12th St, corner of Ave B.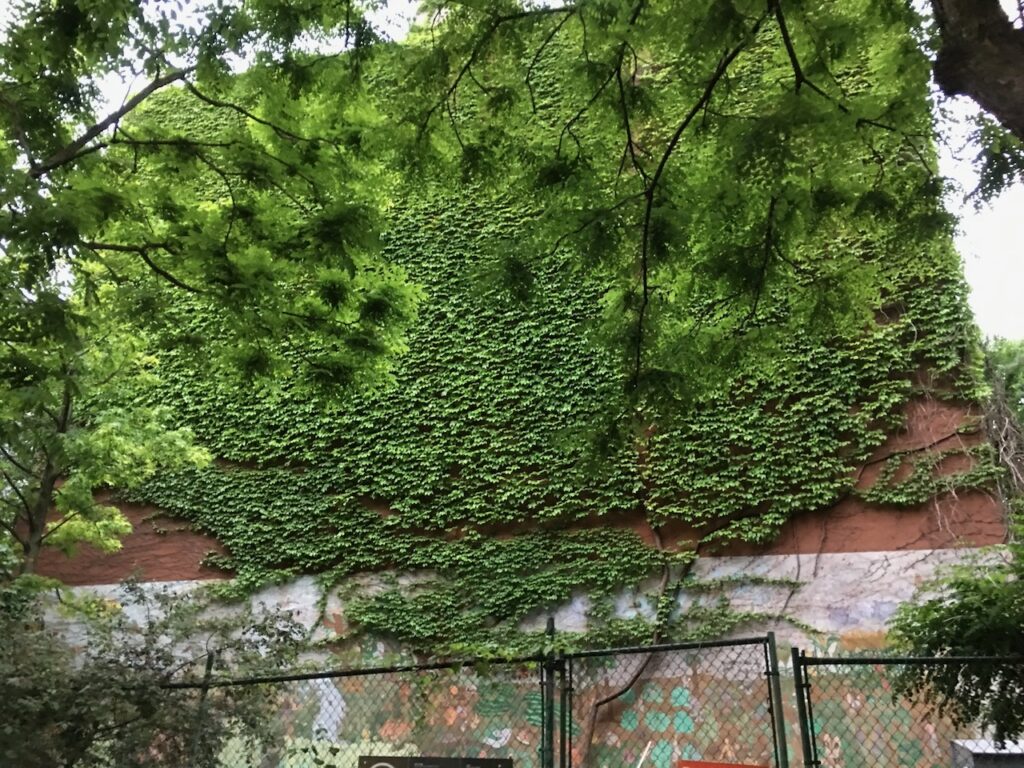 We will make the bokashi fermentation starter, both the bokashi sprinkle (with wheat bran) and the bokashi spray (a liquid microbial fermentation starter). See how we ferment food waste and how we use the resulting fermented food waste to amend soil or to produce compost.
---
Miraculous Music
1–3 pm 2:30 pm
Miracle Garden, 194 E 3rd St (between Ave A & B).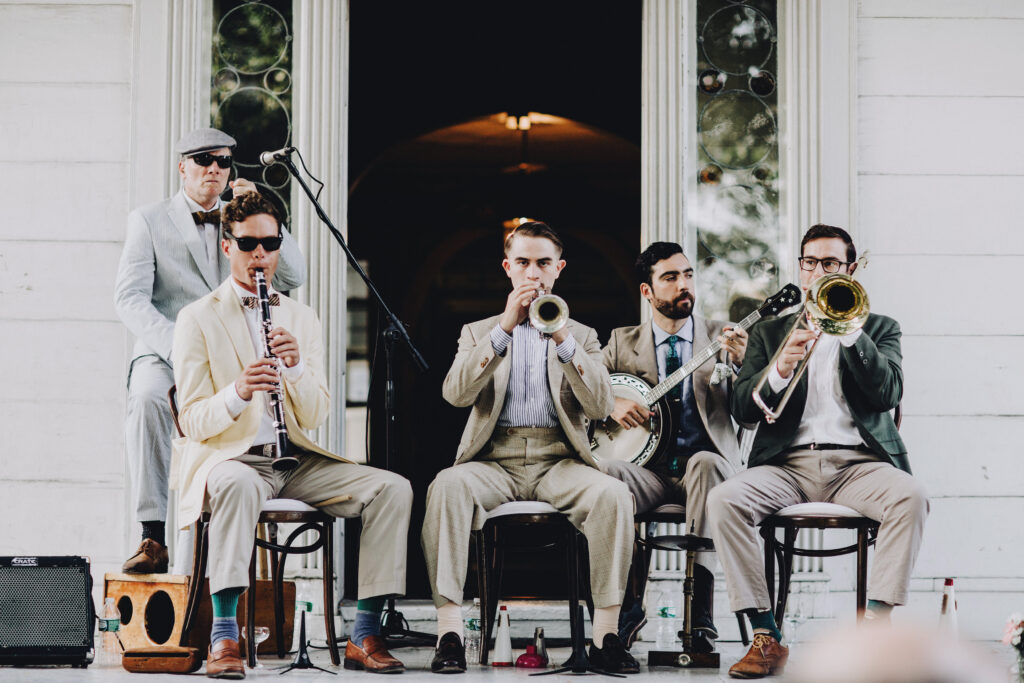 Baby Soda is an adaptable and ever changing group with an eclectic set of influences ranging from 30's era swing and New Orleans jazz to early gospel and blues. Playing trumpet, trombone, clarinet, banjo, the unique one string box bass and low boy, the band has performed at some of New York's finest venues, breathing the spirit and joy of the music into the present.
---
Chopin in the Garden
2–4 pm
Albert's Garden, 16 E. 2nd St (between Bowery and 2nd Ave—close to the Broadway-Lafayette/Bleecker Street subway stops and the 2nd Avenue stop on the F line).
Join us as we welcome Kristopher "Kris" Hull, pianist errant, for a concert of Chopin's works in Albert's Garden. He'll be performing under a striking mural by the Belgian street artist ROA.
As a self-taught concert pianist, Kris travelled the world, finding pianos wherever he could, practicing for countless hours a day.
Eventually, he landed back in the United States and in 2008, he loaded an upright piano into the back of a pickup truck and drove "from Miami to Denver inventing and committing pianist errantry — the noble art of performing and bringing Chopin out of the concert hall and directly to those in need."
---
Music Akimbo
2:30–5 pm
DeColores Community Yard and Cultural Garden, 311 E 8th St (between Ave B & C).
2:30 pm. AVON FAIRE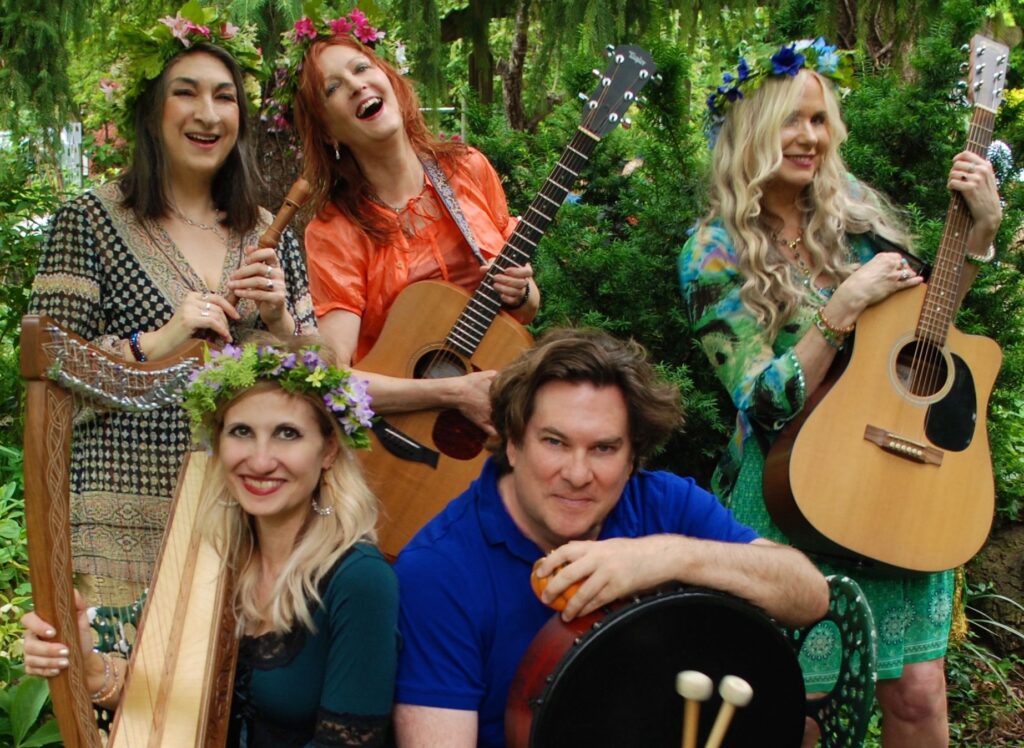 Freshly returned from their 5th tour of England, Avon Faire is a fun, 3-part harmony female singing group, embellished with guitars, recorder, percussion, harp and a dancer, performing folk treasures, romantic Renaissance ballads, and shanties from the British Isles and beyond.
3:30 pm. Roisin McKeown
4:30–5:30 pm. Hed Peddlers
---
Theresa Byrnes Performance Art
4 pm
La Plaza Cultural de Armando Perez Community Garden, 9th St & Ave C (southwest corner).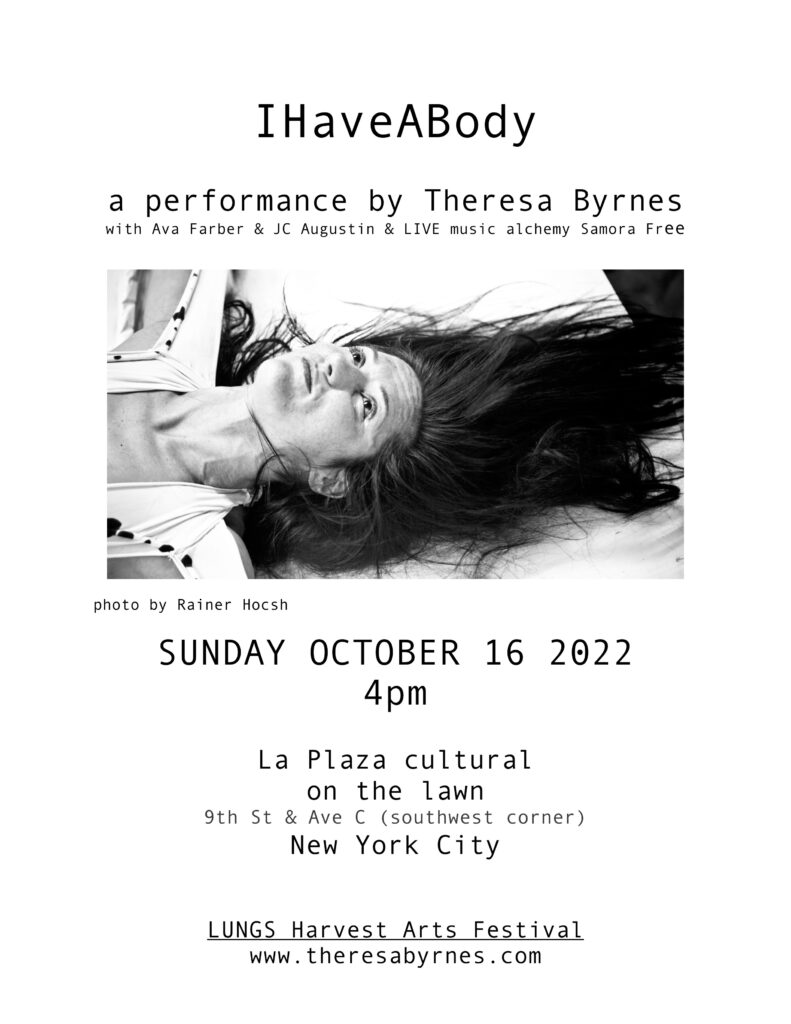 ---
FESTIVAL CLOSING NIGHT
5–8 pm
Green Oasis Community Garden, 370 E 8th St (between Ave C & D).
5 pm. Batala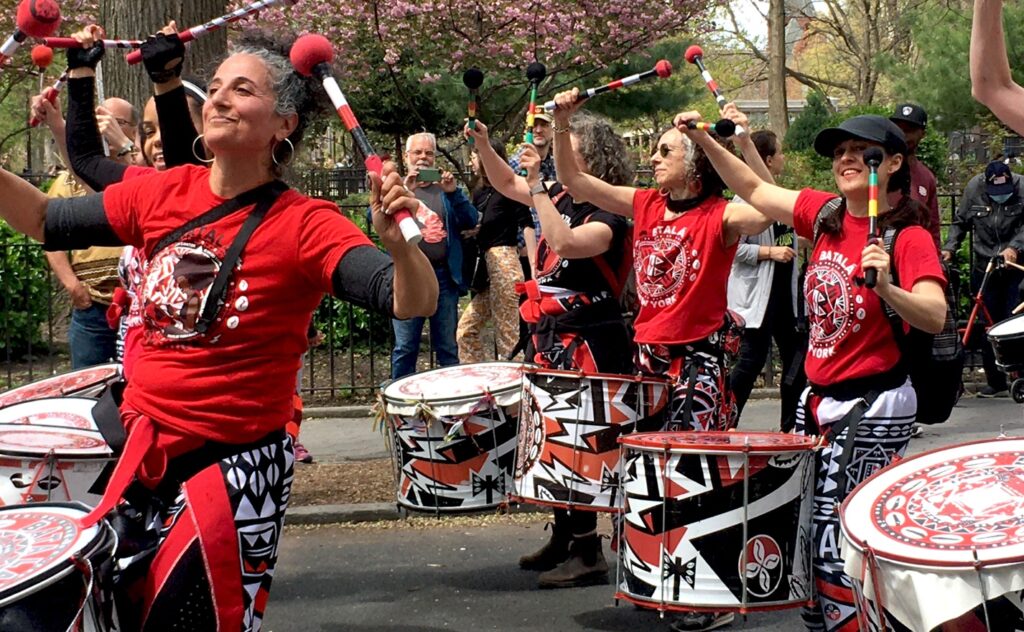 The music of Batala originates in Salvador de Bahia, in North Eastern Brazil. Batala is an international co-ed organization with a giant Batalá family, and owes its existence to Giba Gonçalves, a drummer and composer from Salvador, Bahia, Brazil. Batala has spread to over 30 international cities.
6 pm. SOURCE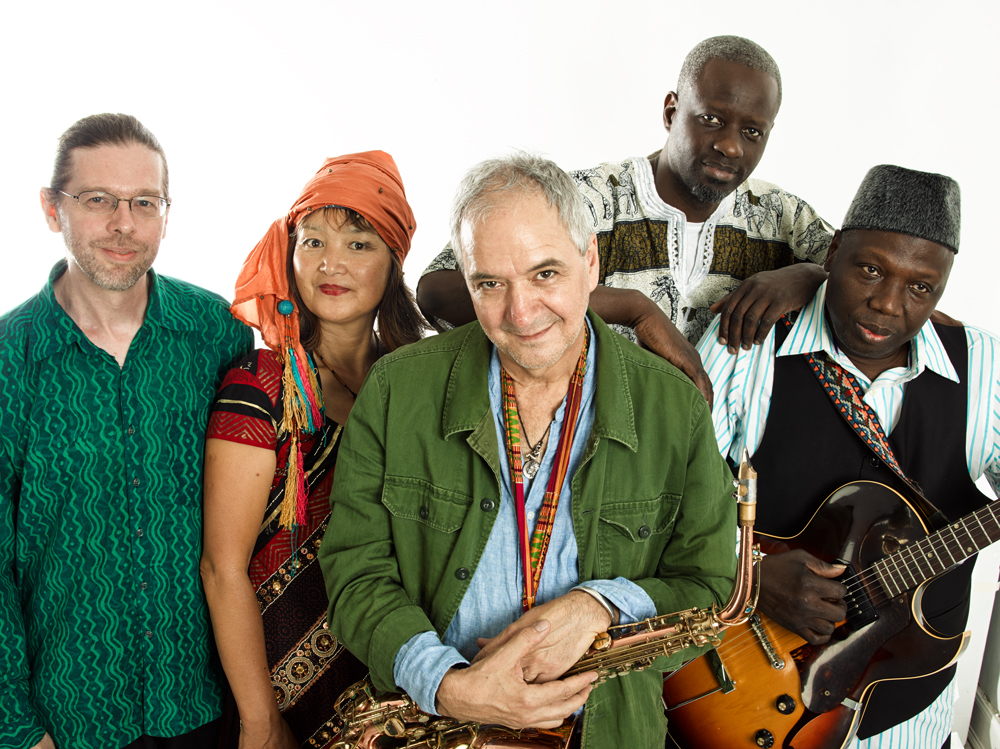 SOURCE is an African Jazz group led by flutist-saxophonist Sylvain Leroux that was founded in the East Village in the late nineties and had a 12-year monthly tenure at the Zinc Bar's African Fridays. SOURCE delivers a message of human spirit, individual and collective creativity through the melding of authentic African groove with the individuality of Jazz expression.
Sylvain Leroux: Fula flute, flute, sax, ngoni
Alexis Marcello (not pictured): keyboards
Mamadou Ba: bass
Andy Algire: drums
---